Embracing the Beauty of Artisanal Bath and Body Products
Looking to add a touch of uniqueness and locally sourced goodness to your self-care routine? We have you covered! In a world filled with countless options for bath and body products, the choice to use local, clean alternatives can have a profound impact on both your well-being and the community around you. Incorporating locally made bath and body products will leave you feeling refreshed, rejuvenated, and connected to your community.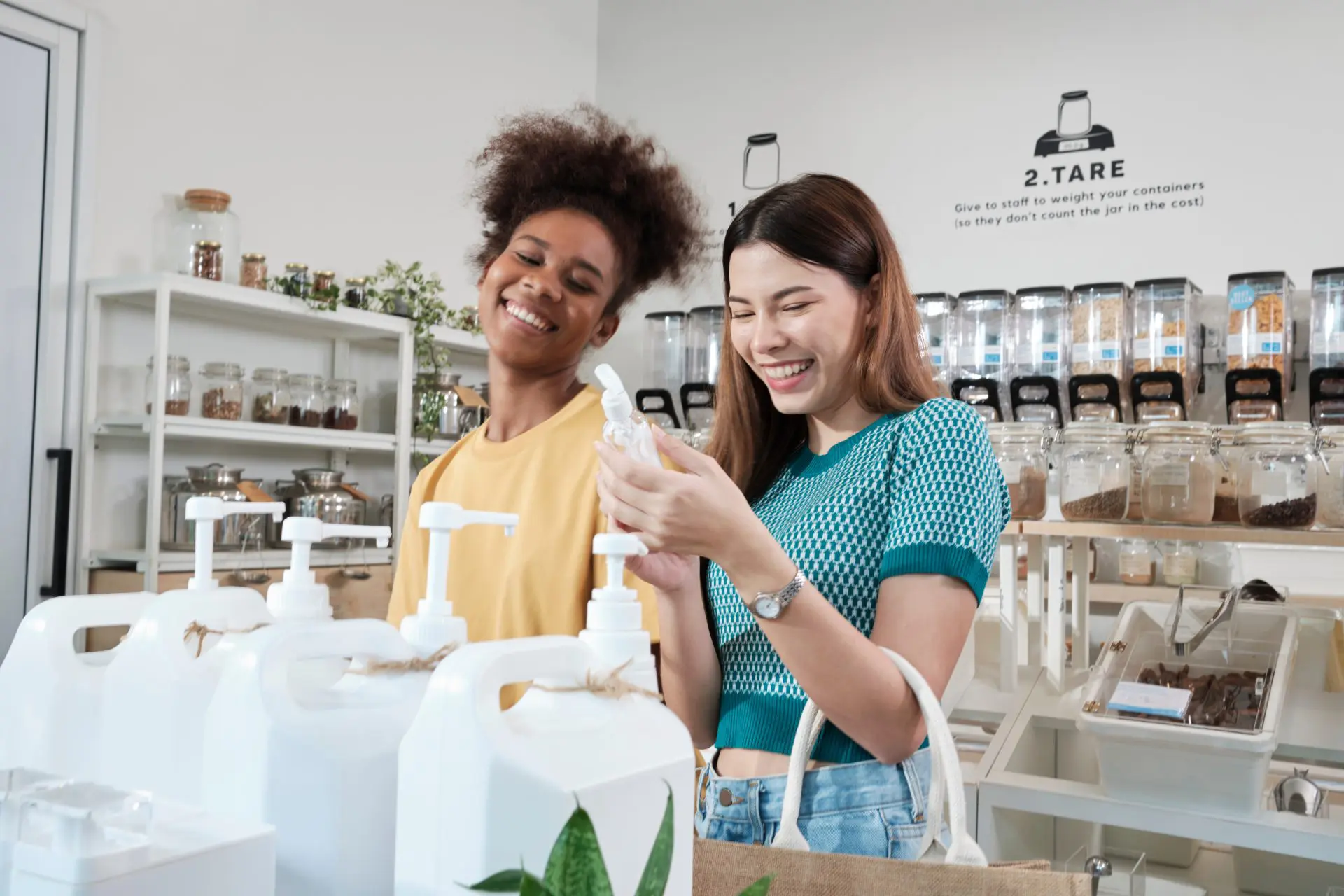 Here's why shopping locally for your body care products is important:
Skin Nourishment:
Local, clean bath and body producers often prioritize high-quality, natural ingredients that are beneficial for your skin. Honestly Margo crafts Wonder Femme Beauty Sticks with nourishing ingredients such as Shea Butter, Vitamin E, Rosemary Extract. Their entire beauty line is locally owned and also made in America. Local artisans take great pride in formulating their products with you in mind. This means saying goodbye to harsh chemicals, artificial fragrances, and unnecessary additives. Instead, you can pamper your skin with products that are gentle, nourishing, and free from harmful substances. Honestly Margo powers their team's dedication to nurturing our bodies and minds with recognizable, natural, organic and cruelty-free ingredients. Local fact – Honestly Margo is ran by a mother-daughter duo.
Chemical-Free Experience:
Clean bath and body products are formulated without harmful chemicals. Local producers often prioritize transparency, allowing you to know exactly what goes into the products you use. Local Lather + Refillery in the Plaza District makes all of their products Paraben Free, Phthalate Free, Petroleum Free, & Cruelty Free. This means you can enjoy your self-care routine without exposing your body to potentially irritating or toxic substances. The Refillery operates from a mindset of low to zero waste and keeps toxins at a minimum.
By the ounce or by the pound, they offer a holistic solution to every area of your life from personal care to household products. Local fact – The Refillery is Oklahoma City's first fully dedicated bulk refillery & zero waste shop.
Unique and Handcrafted:
Local bath and body products often come with a personal touch and unique flair. Trade Supply Co in Edmond, OK has an in-house apothecary and makes products with locally sourced ingredients. Their natural hops & goat milk lotion line is made from repurposed hops that is acquired from their friends at Vanessa House Beer Co. Trade's product names, such as Amber Logger Hops lotion and Spiced Pilsner grooming oil, are examples of how local artisans pour their passion, creativity, and expertise into their products, resulting in distinctive scents, textures, and formulations. Local fact – Trade is not only locally owned but is also veteran owned & operated!
Choose Local so you can Glow Local!
Choosing local bath and body products helps support local businesses and artisans in your community. By purchasing from local producers, you contribute to the growth and sustainability of the local economy. This, in turn, fosters a sense of community, creates job opportunities, and encourages the production of more clean, locally made products. Supporting local artisans who create clean bath and body products often means opting for sustainable and eco-friendly alternatives as well. Local producers are more likely to prioritize responsible sourcing, minimal packaging, and environmentally friendly production practices. By using these products, you can reduce your ecological footprint and contribute to a healthier planet.
By: Fit City Mag
In the bustling world of education, every parent and teacher strives to provide children with tools for success. Enter the dynamic duo that's making waves in classrooms and playgrounds alike: positive affirmations and exercise. And at the forefront of this revolution is KidStrong, a company dedicated to empowering young minds and bodies.
Positive Affirmations: Fueling Confidence and Resilience
The power of positive affirmations is undeniable. A simple phrase like "I am capable" or "I embrace challenges" can significantly impact a child's self-esteem and mindset. These uplifting statements instill a sense of confidence and resilience, encouraging kids to believe in their abilities and overcome obstacles. When children are armed with positive self-talk, they're better equipped to tackle the academic challenges that come their way.
KidStrong recognizes the importance of fostering a healthy inner dialogue in children. Through tailored affirmations, they help kids cultivate a mindset of growth, encouraging them to approach learning with enthusiasm and determination. As children repeat these affirmations, they internalize the message that they are capable of achieving greatness, laying the foundation for a successful educational journey.
Exercise: Energizing Minds and Bodies
Physical activity isn't just about keeping bodies healthy; it's also a potent tool for enhancing cognitive function and boosting mood. Regular exercise increases blood flow to the brain, promoting better concentration, memory, and overall cognitive performance. Furthermore, exercise releases endorphins, the "feel-good" hormones, which can alleviate stress and anxiety that might hinder learning.
KidStrong understands that an active body leads to an active mind. Their innovative approach to exercise blends fun and fitness seamlessly. Through engaging activities and games, children not only develop physical strength and coordination but also reap the cognitive benefits that come with an active lifestyle. By making exercise enjoyable, KidStrong encourages kids to embrace movement as a fundamental aspect of their daily routine.
KidStrong: Guiding Tomorrow's Leaders
In the journey of education, KidStrong stands as a guiding light. By intertwining the power of positive affirmations and exercise, they equip children with invaluable tools that extend beyond the classroom. With each affirmation uttered and each playful movement made, KidStrong empowers kids to believe in themselves and approach their studies with enthusiasm and resilience. It's a holistic approach to education that fosters not only academic success but also personal growth.
In a world that's constantly evolving, KidStrong ensures that our youngest generation emerges not only academically proficient but also confident, adaptable, and ready to conquer any challenge that comes their way. As we celebrate their commitment to nurturing young minds and bodies, let's embrace the KidStrong approach and empower our children to become the leaders of tomorrow.
KidStrong OKC – 12200 N MacArthur Blvd Suite D, Oklahoma City, OK 73162
KidStrong Edmond – 3325 S Blvd. Ste 113. Edmond, OK 73013
Pilates, a fitness system that emphasizes core strength, flexibility, and body awareness, has gained immense popularity in Edmond and Oklahoma City. Among the many options available, three studios stand out for their exceptional services, expert instructors, and commitment to helping clients achieve their fitness goals. Let's take a closer look at what makes Bloom Fitness, Ebb and Flow Pilates, and Club Pilates the best choices for Pilates enthusiasts in the area.
Bloom Fitness in Edmond
Located in the heart of Edmond, Bloom Fitness embraces a holistic approach to Pilates. Founded by instructor Jen Bodin, the studio offers a serene ambiance and well-equipped facilities, creating an ideal setting for transformative Pilates experiences. With expert instructors, comprehensive class offerings, and a focus on the mind-body connection, Bloom Fitness welcomes individuals of all fitness levels.
Ebb and Flow Pilates in Edmond
Situated immediately behind Old School Bagel off of Coltrane and 2nd Street in Edmond, Ebb and Flow Pilates, founded by Leila Pepper, is known for dynamic and transformative Pilates programs. With small group classes and a specialization in reformer workouts, this studio provides personalized attention and fosters a sense of community among its clients.
Club Pilates in Edmond and Oklahoma City
Club Pilates has made its mark in the fitness community with locations in both Edmond and OKC. The studio offers extensive class options, trained and certified instructors, modern equipment, and a progressive approach to Pilates. With a supportive community and convenient multiple locations, Club Pilates is accessible to individuals of all skill levels.
Whichever Edmond pilates studio you may choose, each of these places is committed to helping you achieve your fitness goals through the transformative power of Pilates. Join one of these exceptional studios and embark on a journey to a healthier, stronger, and more balanced life.