Sweat It Out!
Hot yoga in OKC has continued to gain popularity over the years and can have an incredible impact on your body and mood. You need not be an experienced yogi to try hot yoga; any level of expertise is welcome at YogaSix.
Sweating is an under-appreciated aspect of health and wellness. It improves circulation, releases certain toxins, and benefits your skin. If you're looking for a good sweat session but don't have the patience to sit in a sauna, incorporating warmer temperatures into your yoga routine is an easy way to reap the benefits.
Class Setup
The studio offers a wide variety of classes that leave you feeling detoxed and invigorated. The rooms are kept at temperatures ranging from 80° to 100° F that wrap you in a blanket of warmth. The humidity is kept at a comfortable 40%, benefiting anyone with breathing or lung conditions. It's essentially providing therapy for your lungs.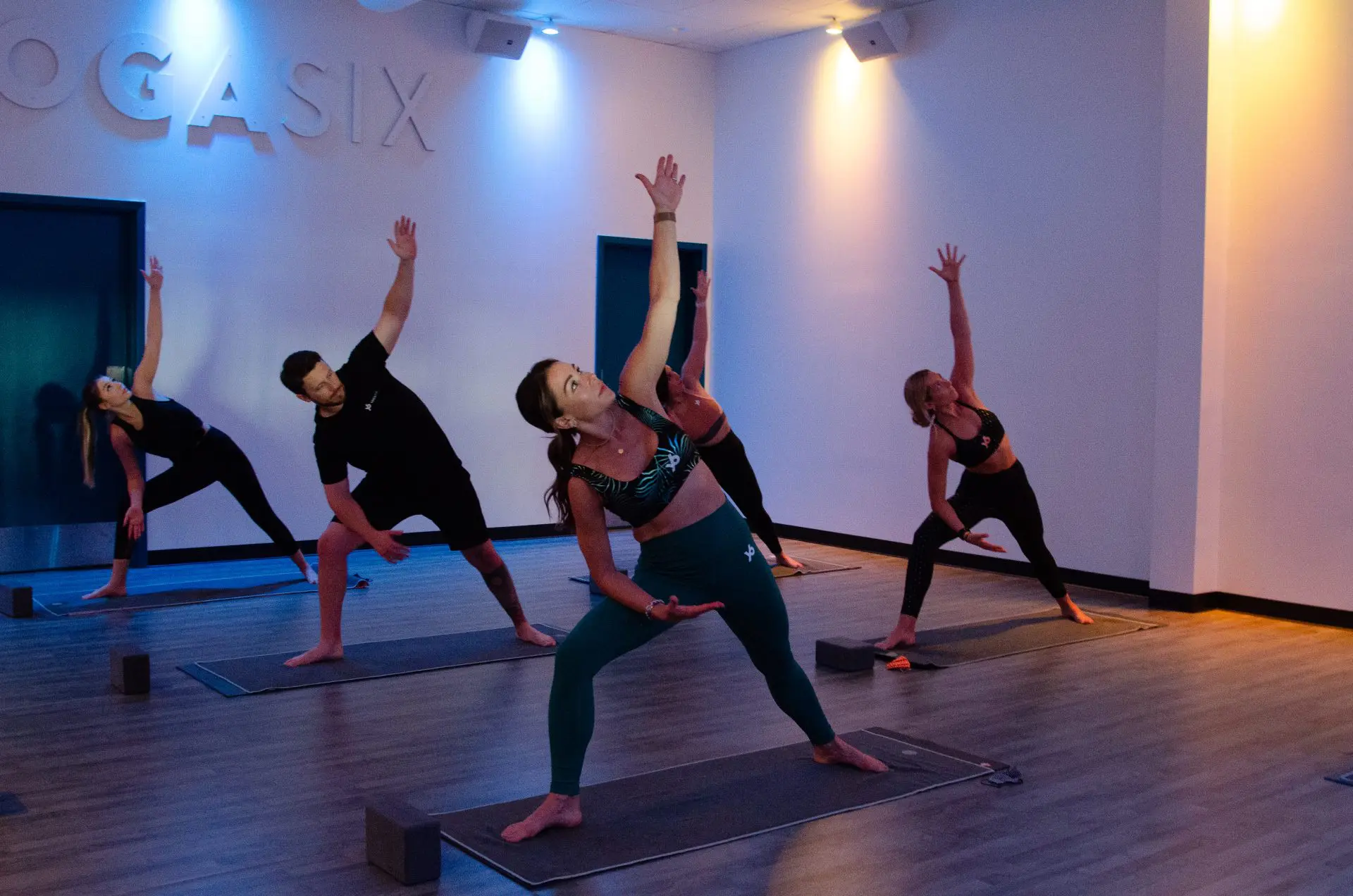 Hot yoga is sometimes intimidating the first time you try it out. There is an on-staff wellness advisor at the front of the studio for anyone who needs to step out of the space to cool off. If you're reluctant to try hot yoga, warm classes are kept at the lower temperature of around 80° F. Staying hydrated before, during, and after classes is crucial. Check with your healthcare provider regarding any health concerns before enrolling in a class.
Amenities Included
If your typical yoga routine occurs before your need to be somewhere else, there are changing rooms available at both locations. A freshen-up station is provided in the restrooms. In addition to rosewater toner spray and cold eucalyptus towels, we provide dry shampoo, deodorant, feminine hygiene wipes, and body wipes.
YogaSix has multiple locations in the metro, both with a minimalistic aesthetic with all white walls and simple flooring and lighting. To promote inclusivity and not limit the studio to members only, they offer one-time visits, class packs, and unlimited classes. Book your class today!