As the seasons change, it's the perfect time to refresh and rejuvenate your skin. Cooler temperatures and less intense sunlight make fall an ideal season for laser and non-invasive skin treatments. Purity Day Spa in OKC has holistic treatments to empower your wellness; massages, facials, lashes, spray tans and more. Treat yourself to these 5 fall med spa treatments and unlock a luminous, revitalized complexion before spring and summer!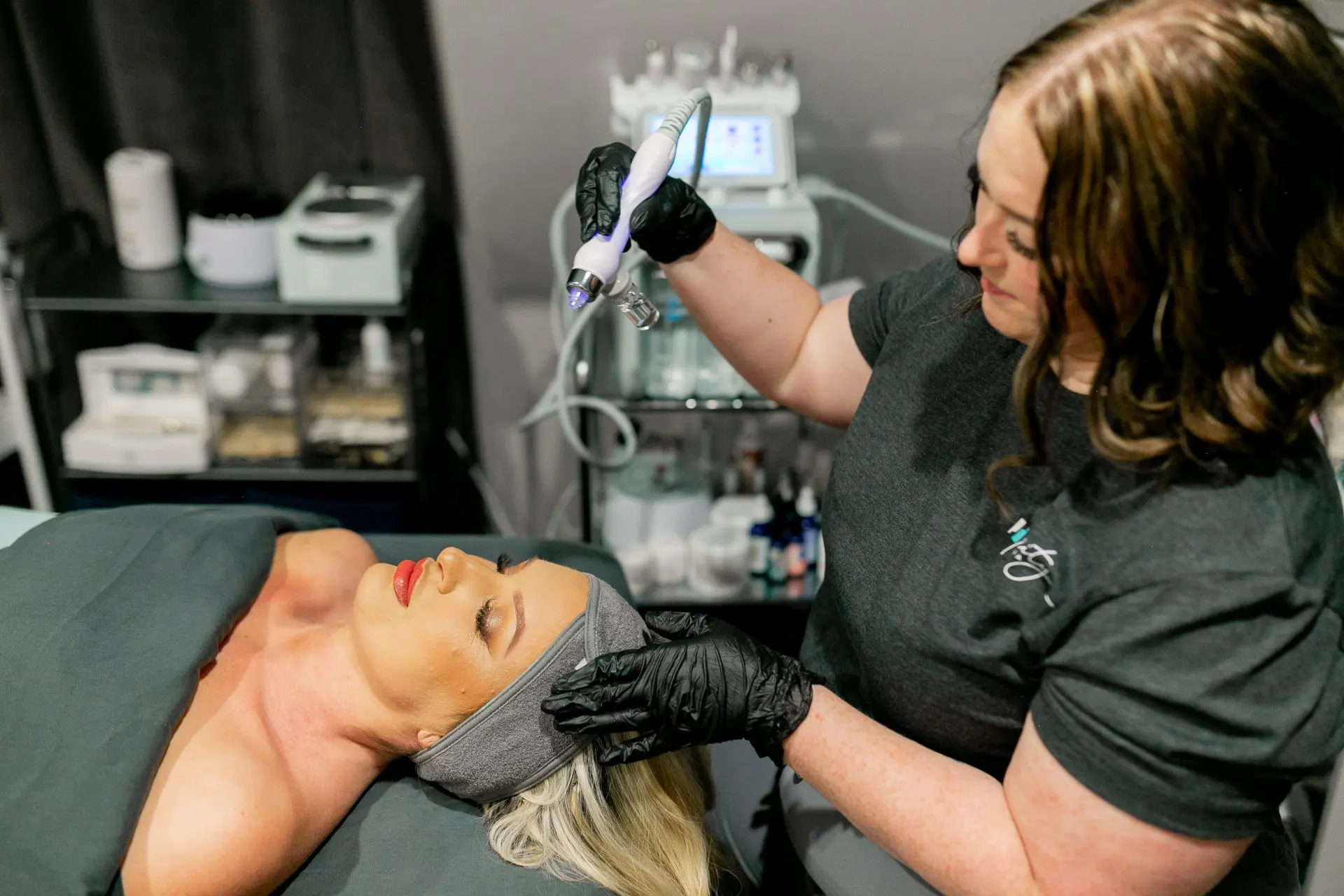 Oklahoma City Beauty Treatments:
IPL Photofacial Lumecca
Lumecca is an Intense Pulsed Light (IPL) treatment to improve and brighten texture and reduce skin irregularities. A few of these include sun spots, age spots, freckles, pigmentation, and superficial veins. Fall offers less intense sunlight, making it an opportune time for laser procedures to improve skin tone and texture.
Laser Hair Reduction
The fall is the perfect time to eliminate unwanted hair. Laser hair removal works by targeting the pigment in hair follicles. The light emitted from the laser heats up melanin to destroy the follicles and prevent future hair growth, or to significantly inhibit hair growth. Sun exposure before and after treatment increases the risk of complications such as burns, pigmentation changes, and skin sensitivity.
As fall brings cooler weather and less time spent outdoors, it allows for better sun protection and minimizes the chances of sun-related issues during the laser hair removal reduction process. Starting laser hair removal reduction in the fall gives you ample time to complete the recommended series of treatments before summer arrives. By the time warmer weather comes around, you can enjoy the benefits of reduced hair growth and smoother skin, allowing you to confidently embrace summer activities without the hassle of constant shaving or waxing.
RF Microneedling
Morpheus8 RF microneedling is a deep fractional, radio frequency treatment that delivers exceptional skin, tissue and collagen remodeling to improve skin appearance and reduce irregularities. Microneedling also helps reduce fine lines, scars, and hyperpigmentation. Clients select this treatment as an alternative to a facelift. Cooler fall temperatures allow for comfortable recovery without excessive sun exposure.
Non-Invasive Facelift
Non-invasive, yet intense, the quantum, organic face-lifting method using biofeedback micro current will visibly firm and improve the appearance of wrinkles, deep lines and provide overall tightening of the facial muscles. Tender beam cold lasers will sanitize the skin, improve damaged capillaries and reduce hyperpigmentation. This non-invasive treatment is perfect for fall, as it helps to repair summer skin damage and prepare your complexion for the upcoming winter.
Intensive Eye Revitalizing Treatment
Visible results after your first treatment! This organic revitalizing treatment is for you! It includes ultrasonic massage penetration of a special blend of vitamins and proteins to nourish and improve the appearance of the eye area by brightening, tightening and firming. Biofeedback microcurrent is used to promote collagen and elastin production, increase blood circulation and cell regeneration which aids in lifting and toning the area around the eyes. This is beneficial for crows' feet, fine lines, dark circles, or under eye bags.