73 Calories // 2G Fat // 6G Carbs // 8G Protein
INGREDIENTS
2 oz cold press concentrate
6 oz Silk unsweetened Almond Milk
2 Tbsp plant-based protein powder
Handful of ice
INSTRUCTIONS
Place all ingredients (including ice) in a shaker or mason jar and shake for about 60 seconds or until combined.
Drink immediately.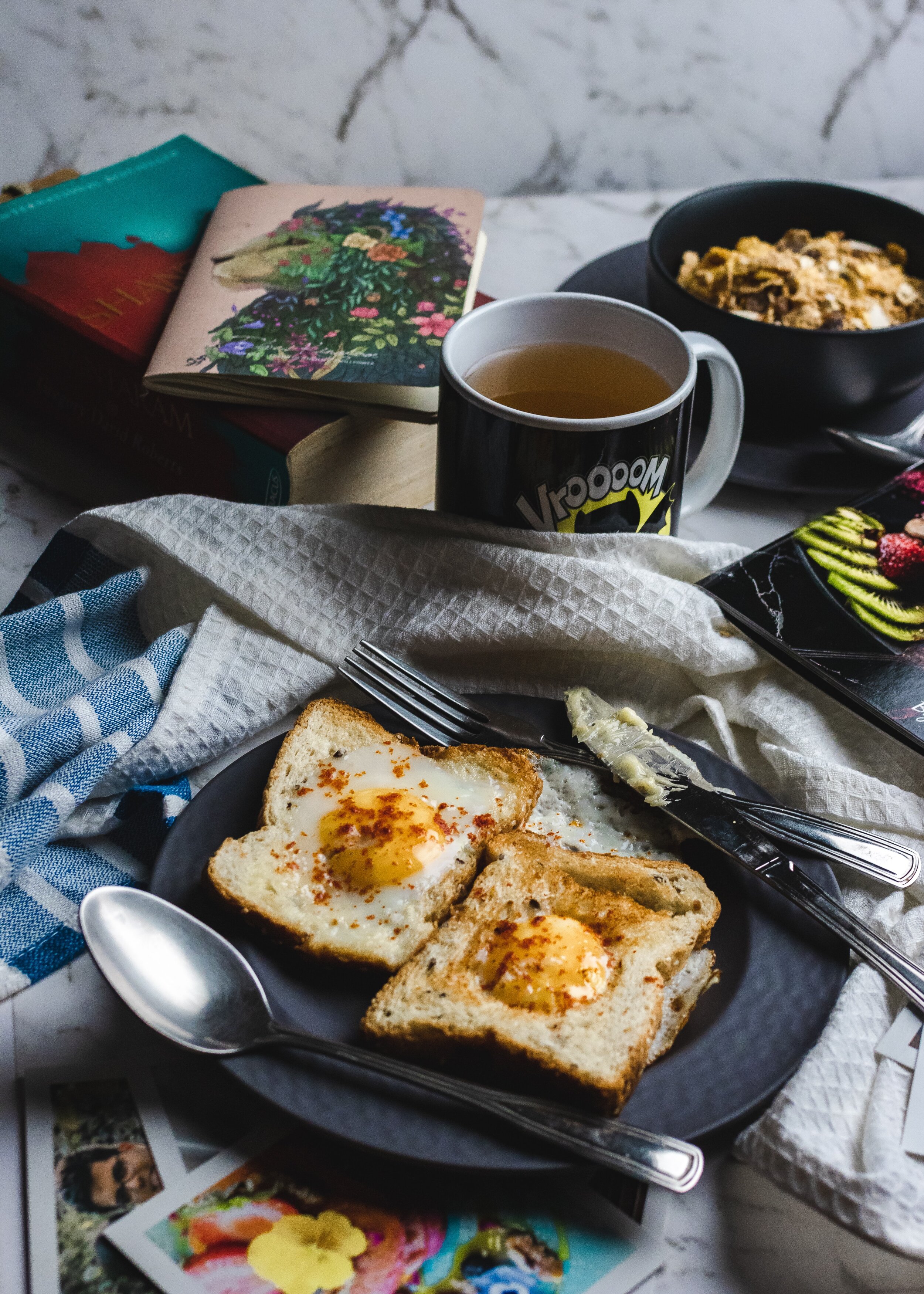 321 Calories // 22G Fat // 22G Carbs // 9G Protein
INGREDIENTS
2 slices of Dave's Killer Bread White Bread Done Right
2 large eggs
2 Tbsp olive oil
1 Tbsp thyme
Salt and pepper to taste
INSTRUCTIONS
Rub both sides of the bread with olive oil. Use a small round object (mason jar cover, round cookie cutter, the top of a glass) to cut a round circle out of the middle of each piece of bread.
Heat a large skillet over low/medium heat and add about a tablespoon of olive oil to the pan.
When the olive oil is fragrant, add the bread and circle cut outs to the pan.
Toast on the pan for for 3 to 4 minutes or until golden brown. Flip.
Crack an egg in the center of each bread square.
Cover pan for 3 to 5 minutes until a white film develops over the egg yolk.
When your Egg in a Basket is toasted and your egg is ready, remove from heat and plate.
Sprinkle on fresh thyme and salt and pepper, to taste.