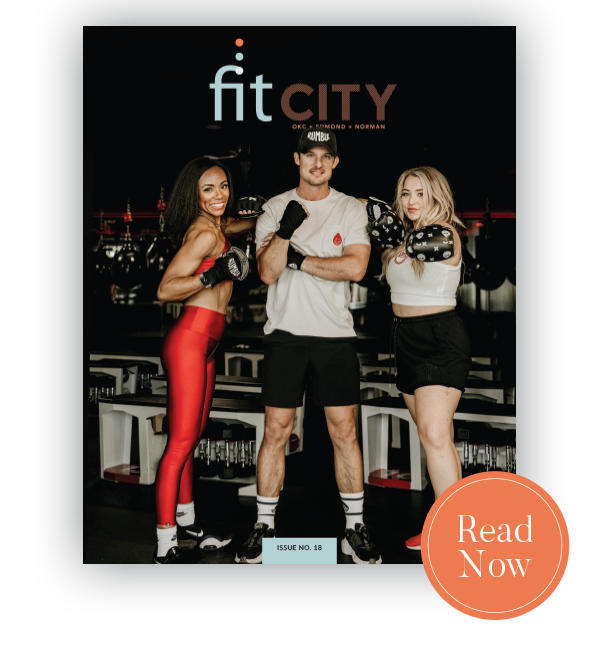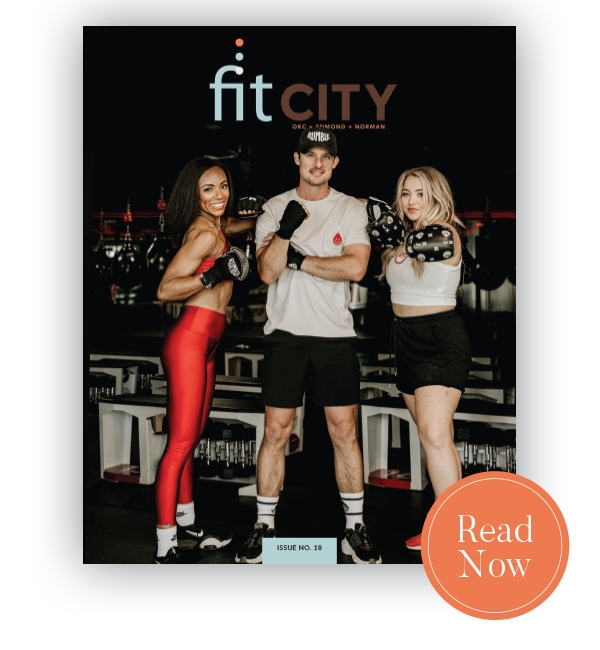 A new style of workout has entered the ring. Rumble Boxing is a 10-round, 45-minute workout that is evenly distributed between two styles of training. Half of the class consists of boxing drills, and the other half is head-to-toe strength and bodyweight circuits at your bench where you can add light, medium, or heavy dumbbells to increase the intensity.
The culture at Rumble Boxing in Nichols Hills Plaza is unmatched. Guests and members are greeted upon entering the facility, checked into the class, fitted for gloves, and given a locker. Co-owner Stacy Mitchell says, "We get that it can be intimidating walking into a new workout studio but we don't want that to be the case at Rumble! We hope to turn those nerves into excitement, and it starts when we send that first text before class explaining you need nothing but a water bottle, a good attitude, and to be there 15 minutes early."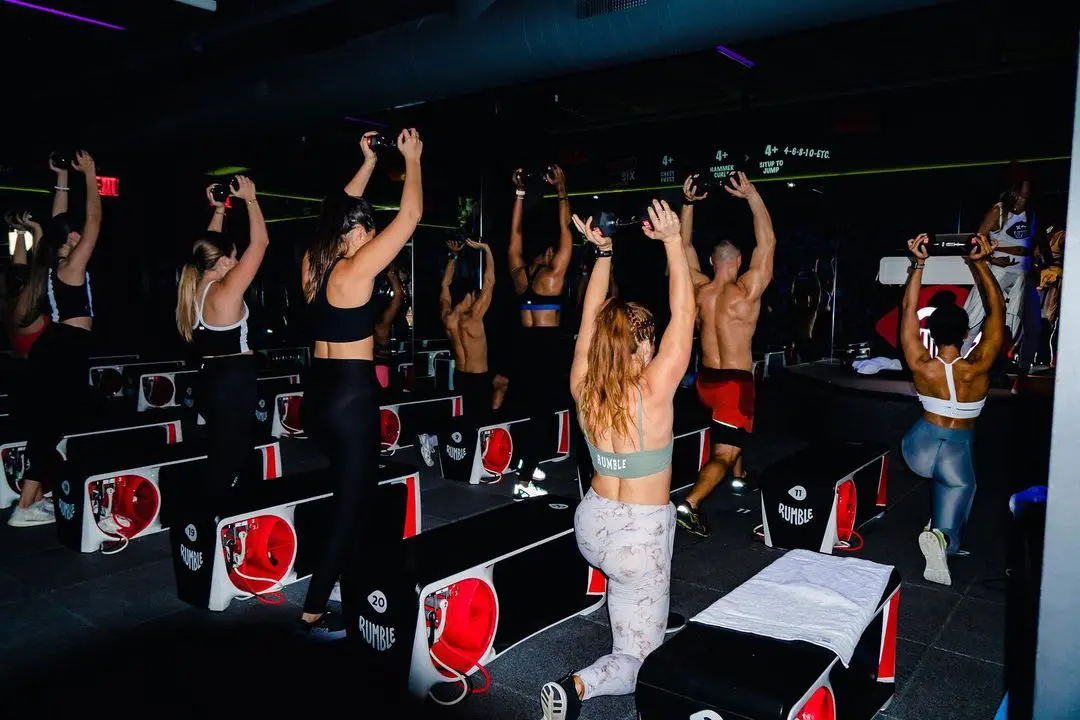 If you're looking for a total body workout that will keep you warm all winter long, Rumble is the place to be! On average, attendees burn 400 to 800 calories in an intense 50-minute heavy-bag class. "If you're not a fan of running or other traditional forms of cardio, boxing is a great alternative," says Rob Wood, co-owner of Rumble and former professional MMA fighter.
Why Choose Rumble
Rumble's benefits extend outside of the ring, as well. From improved heart health and weight loss assistance, to better hand eye coordination and reduced stress, this workout will have you feeling your best even when you aren't packing a punch.
The best thing about Rumble, other than being locally owned, is that it's designed for every fitness level in mind: workout newbies, fitness lovers, and the intense weight-lifting crowd. Rumble has it all. As you take in the energy of Rumble's workout, you'll also get the attention and inspiration that comes from their experienced team.
Rumble's instructors are upbeat, hands-on, and will push you past your limits every time. "There is nothing like Rumble in our state. We have watched our members show up every week, fall in love with boxing, feel results they were hoping for, and have a blast doing it," says co-owner Kristin Allen.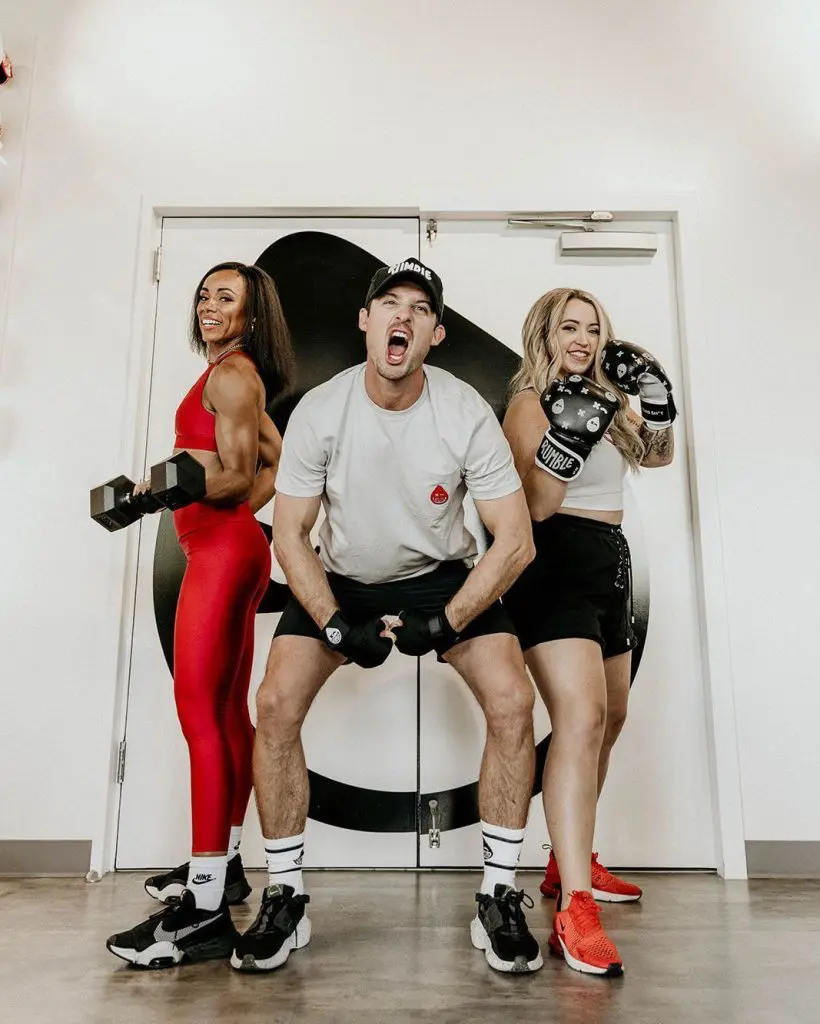 Once the Rumble room doors shut, the lights go low, the music goes high, and you choose the level of your fight for the next 45 minutes. Not only do you get a killer workout, but the energy in the room leaves you feeling more confident and wanting more every time. For more information about Rumble Boxing Nichols Hills, visit https://www.rumbleboxinggym.com/location/oklahoma-city, call (405) 317-9695 or email at oklahomacity@rumbleboxinggym.com. Stay connected by following @rumbleboxingokc on Instagram and Facebook.