Decade by decade, aging presents common skin challenges, but you can still turn back the clock and actually undo signs of damage. Our local OKC aestheticians and medical spa experts weighed in on the skin care must haves and essential treatments for every age.
20s – Brittany Kirkley, Lead Esthetician, Purity Day Spa
In your early 20s, your skin is bouncy and bright from great collagen production. As you move towards your late 20s, signs from past years of laying out in the sun or tanning beds and stress from college start to creep in. Your collagen production has slowed and fine lines start to appear. Your skin in your 20s varies from acne to melasma or hyperpigmentation.
1. What skincare products are necessary in your 20's?
Cleanser, exfoliant, toner, a good oil or serum, like Vitamin C, an eye cream, moisturizer, and sunscreen are staples in your skin care routine at this age. Clean products are the way to go and are especially beneficial for those with sensitive skin. Harsh chemicals and added fragrances that can cause skin irritation are included in many products so always check your ingredients. The Think Dirty app is a great resource.
2. Which services do you recommend for skin health in your 20's?
HydraFacials are great to start in your 20s as they effectively cleanse, exfoliate, soothe, and brighten the complexion through a multistep process. LED light therapy and microneedling increase cell regeneration and speed up collagen production which aids in the reduction of acne scars, hyperpigmentation, fine lines, and wrinkles. Dermaplaning is a must-have exfoliation treatment that removes dead skin cells and vellus hair (peach fuzz), which leaves the skin smoother, brighter, and it allows for a more even makeup application while also reducing the appearance of fine lines and acne. For maximum benefit try our HydraFacial with dermaplaning.
3. Any big "no-nos" to avoid in your 20s?
Never go to sleep with your makeup on! Another big no-no is over exfoliating, especially if you have acne. It will over dry your skin which increases the breakouts. Others to mention are tanning beds, not using moisturizer if your skin is oily, and not wearing sunscreen.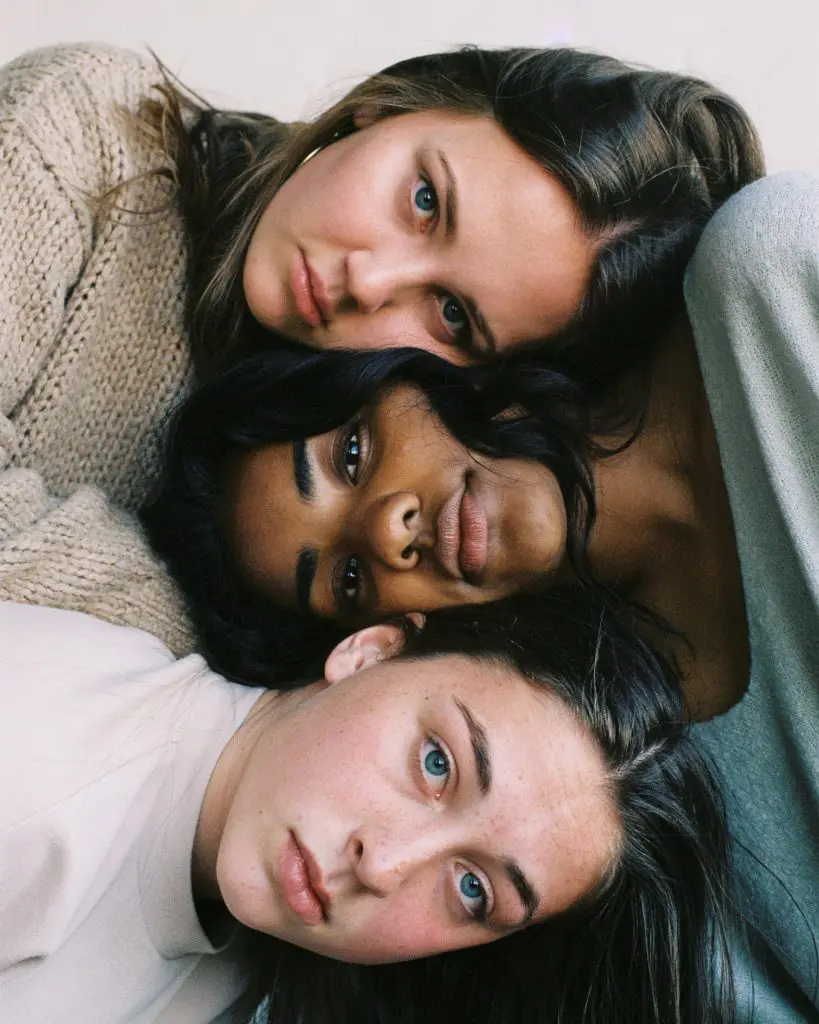 Your 30s is when you start to see some early signs of aging, as well as the first effects of sun damage that most likely happened in your teenage years or in your 20s. Your skin's repair system slows down, which means that skin can appear duller as a result, and decreased collagen production means that your skin will appear less tight.
Aging seems to appear rather dramatically and suddenly in your 40s due to the onset of hormonal changes. Estrogen production declines slowly during perimenopause, which typically starts in the mid- to late-40s, causing increased dryness and less elasticity. Through all these changes, your skin routine can and should remain a constant in your life to maximize your glow goals.
1. What skincare products are necessary in your 30s and 40s?
You may need to incorporate two different kinds of cleansers—a gentle exfoliating cleanser plus a mild lotion-like cleanser—to accommodate your skin's needs for both cell turnover and hydration. We recommend Revision's Papaya Enzyme Cleanser and Revision's Brightening Cleanser. Adding a topical retinol or a peptide-based serum to help with fine lines and skin firmness is a must during this age. Antioxidants, such as Vitamin C, will help repair some of the sun damage that has started to develop over the years by brightening dull skin, and rejuvenating collagen. At Elevate, we provide complimentary skin consultations and will customize your skincare routine in the same visit.
2. Which services do you recommend for skin health in your 30s and 40s?
We have two popular, non-invasive skin treatments that we recommend for this age demographic: SmoothGlo and HydraFacials.
SmoothGlo is an innovative sequential skin treatment that utilizes two proven technologies delivered one following the other in one session, resulting in visibly fuller, brighter, firmer, and more youthful-looking skin. The treatment focuses on three layers of rejuvenation: skin tone, texture, and volume as well as hyperpigmentation/brown spots, redness, and veins. It delivers immediate and cumulative results achieved in 3 to 4 visits with minimal discomfort and little to no downtime. SmoothGlo was created in response to consumers seeking skin treatments that address multiple signs of aging in one session.
HydraFacials are crucial to regaining moisture and exfoliating the skin. HydraFacial's three-step process is: 1. Cleanse + peel by gently exfoliating, and a relaxing resurfacing brings out a new layer of skin. 2. Extract + hydrate with a painless suction that removes debris from pores while intense moisturizers nourish and quench your skin. 3. Fuse + protect, antioxidants and peptides saturate your skin's surface to maximize your glow. We suggest adding on a dermaplane to this service.
3. Any big "no-nos" to avoid in your 30s and 40s?
As with any population looking to slow down the effects of aging, we recommend staying adequately hydrated, getting plenty of rest, and applying SPF regularly. Skipping out on the sunscreen can age your skin dramatically. While we all enjoy a night out on the town, excess alcohol intake can bring on the signs of aging, too. Always skip smoking of any kind.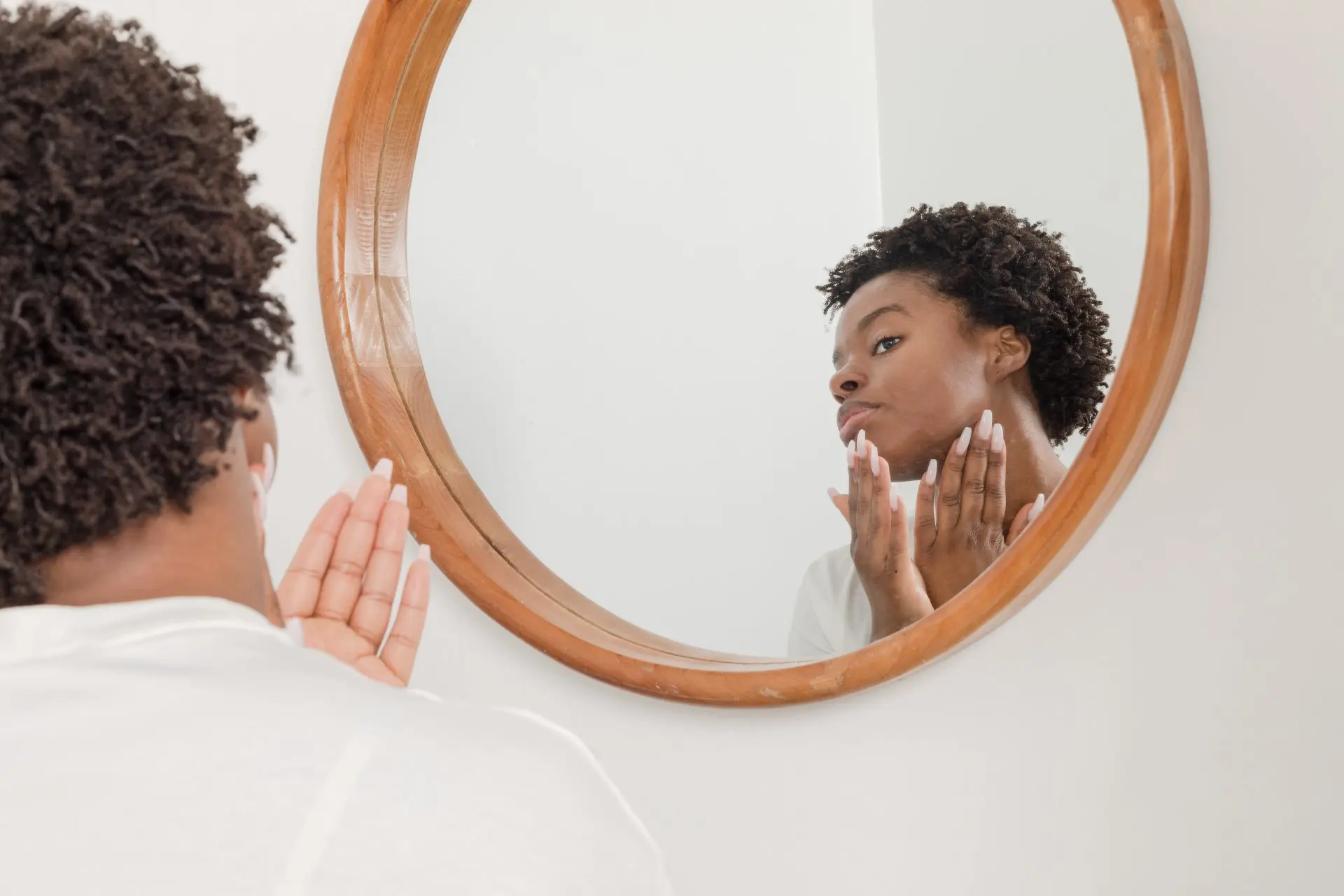 50s, 60s, and beyond – Mindi Mackey, APRN-CNP, Belle Ame Medical Spa
Through many years of sun exposure, ozone depletion, poor diet, smoking, alcohol, etc. skin becomes less supple and more uneven in its skin tone. As the skin ages, wrinkles form, creating an aging appearance and less healthy skin texture. If done correctly through the years, skin damage can be prevented through careful attention to skin care products, diet, hydration, sleep, and stress management.
1. What skincare products are necessary in your 50s and older?
Here are five products we recommend to keep the skin appearing healthy, youthful, and radiant after 50.
1. Retinoids – a Vitamin A compound which helps repair sun-damaged skin through exfoliation, increasing cellular turnover to reduce fine lines and wrinkles.
2. Hyaluronic acid – helps skin attract and retain moisture by drawing 6,000 times its weight in water. Topical hyaluronic acid serums diminish lines by plumping wrinkles, improving skin elasticity, and increasing firmness.
3. Vitamin C (ascorbic acid) – is an effective antioxidant, which protects the skin from free radicals, chemical compounds that travel through the body causing damage and aging.
4. Hydroxy acids – powerful exfoliants which help get rid of dry, damaged, discolored skin cells. Through the use of AHAs, the skin is able to absorb skincare products promoting smooth, even, glowing skin. In aging skin, beta hydroxy acids (BHAs) have been shown to be effective in reducing fine lines and wrinkles.
5. Peptides encourage your skin to naturally produce collagen and elastin, which in turn give skin a more youthful appearance and higher durability to the environment.
2. Which services do you recommend for skin health in your 50s, 60s, and beyond?
Some of the challenges women face after age 50 are loss of collagen and elastin and skin sagging. Here at Belle Ame Med Spa, we have several treatments to help combat aging and improve skin's texture, tone, and wrinkles.
Neuromodulators are an FDA-approved injectable treatment that can improve the appearance of dynamic expression lines thus reducing wrinkles. We also recommend microneedling as it can help with pore size, fine lines and wrinkles, oil production, and skin tone by creating a micro-injury that stimulates the skin to create collagen. Chemical peels are very popular for this demographic. They improve the appearance of skin texture, tone, and wrinkles through customized chemical formulations designed to exfoliate through damaged and dilapidated skin.
Another treatment that is frequently used is a dermal filler, an injectable hyaluronic acid, used to "fill" the wrinkle lines to create a more even appearance as well as contour facial structures to restore the appearance of youth.
3. Any big "no-nos" to avoid at this age?
Often, women try to replace their loss in facial volume with filler. Belle Ame focuses on the natural look when it comes to fillers. Too much filler can have dire consequences on your appearance and can prematurely age your face rather than rejuvenate it. It is always acceptable to slightly underfill and come back for more than to overfill.