Looking for a new way to relax, increase your energy levels, and boost creativity? Float OKC is the place for you! Discover the many benefits that float therapy bring through Float OKC.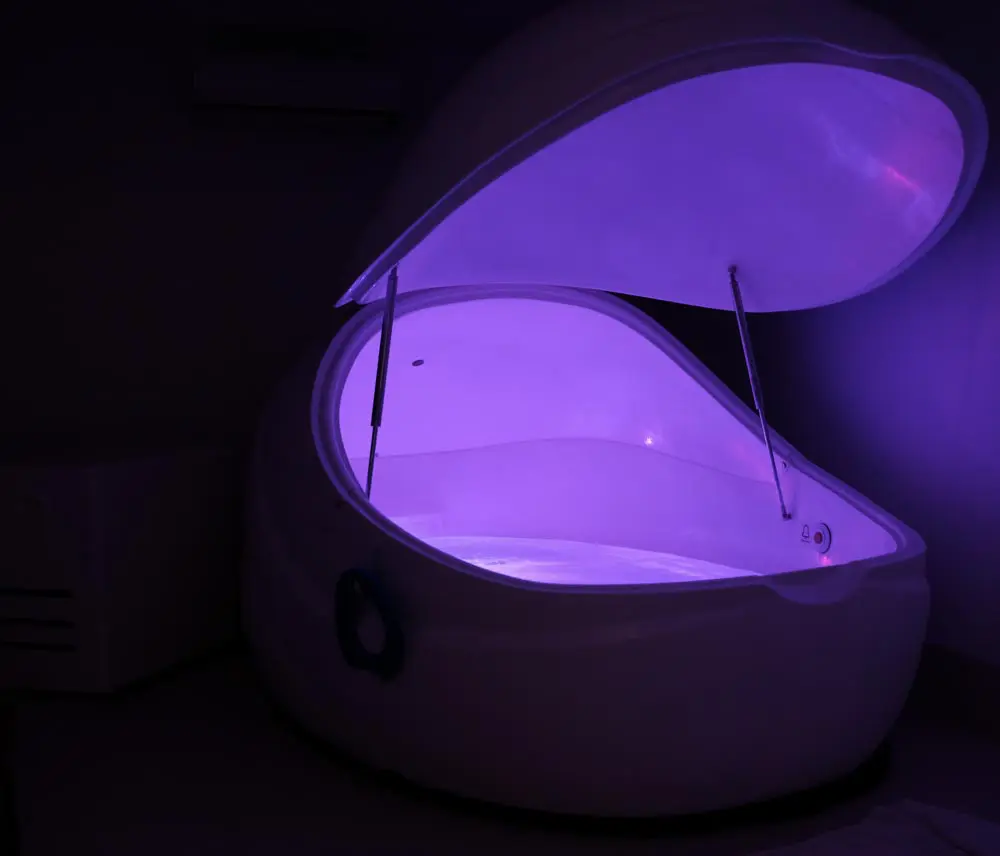 Float OKC is widely known for its next-level relaxation, float therapy, and sensory deprivation. Floating is achieved while lying in highly concentrated salt water. Without the strain of gravity or pressure on many joints, muscles, or tendons, the myoskeletal system has a chance to relax and heal. The physical benefits of floating may include reduced joint, muscle, and nerve pain; more restful sleep; and more energy.
Floatation therapy is scientifically proven to provide numerous benefits for your mind, body, and overall well-being. There are many benefits to floating- mentally and physically!
From improved athletic recovery to relief from chronic pain and inflammation, to help with stress relief, to improvements with insomnia- the list of benefits is endless. Floaters enter the float pod and feel like it is one of the only places on earth where they can completely quiet the mind, shut out sensory distractions, and connect with themselves.
Benefits of Float OKC:
Reduces stress and anxiety – The environment in the float tank deactivates parts of the brain responsible for stress and anxiety, which leaves you feeling calm, serene, and relaxed!

Helps with pain management – The weightlessness in the tank reduces stress and inflammation on muscles and joints. Floating lowers pain and very much helps with injury or post-workout recovery.

Boosts creativity – The deep meditative (also known as theta wave) state does wonders for the mind! The effects of floating reduce stress, depression, and anxiety. The right side of the brain's activity is boosted and can increase creativity and imagination.

Improves sleep – The benefit of floating does not end when you exit the tank – with less pain and stress, you will naturally achieve deeper sleep. Floating will leave you feeling relaxed for several days after your float.
Interested in learning more about Float OKC or ready to experience Oklahoma's first and oldest floatation therapy center for yourself? Fit City Magazine is here to assist. Just visit Float OKC's profile today to find out how to book an appointment!