Behind every breast cancer survivor is a story with an uncertain ending and a person unsure where to look for resources. The Oklahoma community that supports breast cancer patients is working fervently to make it easier to find the resources necessary to write a story that provides hope and inspiration.
Many women do not receive mammograms until they are 30, making it challenging to diagnose those who unknowingly have breast cancer in their 20s. We asked the experts in the community what women can do for themselves, and they unanimously answered that they should self-exam and screen for it early by regularly getting mammograms and exams with a physician.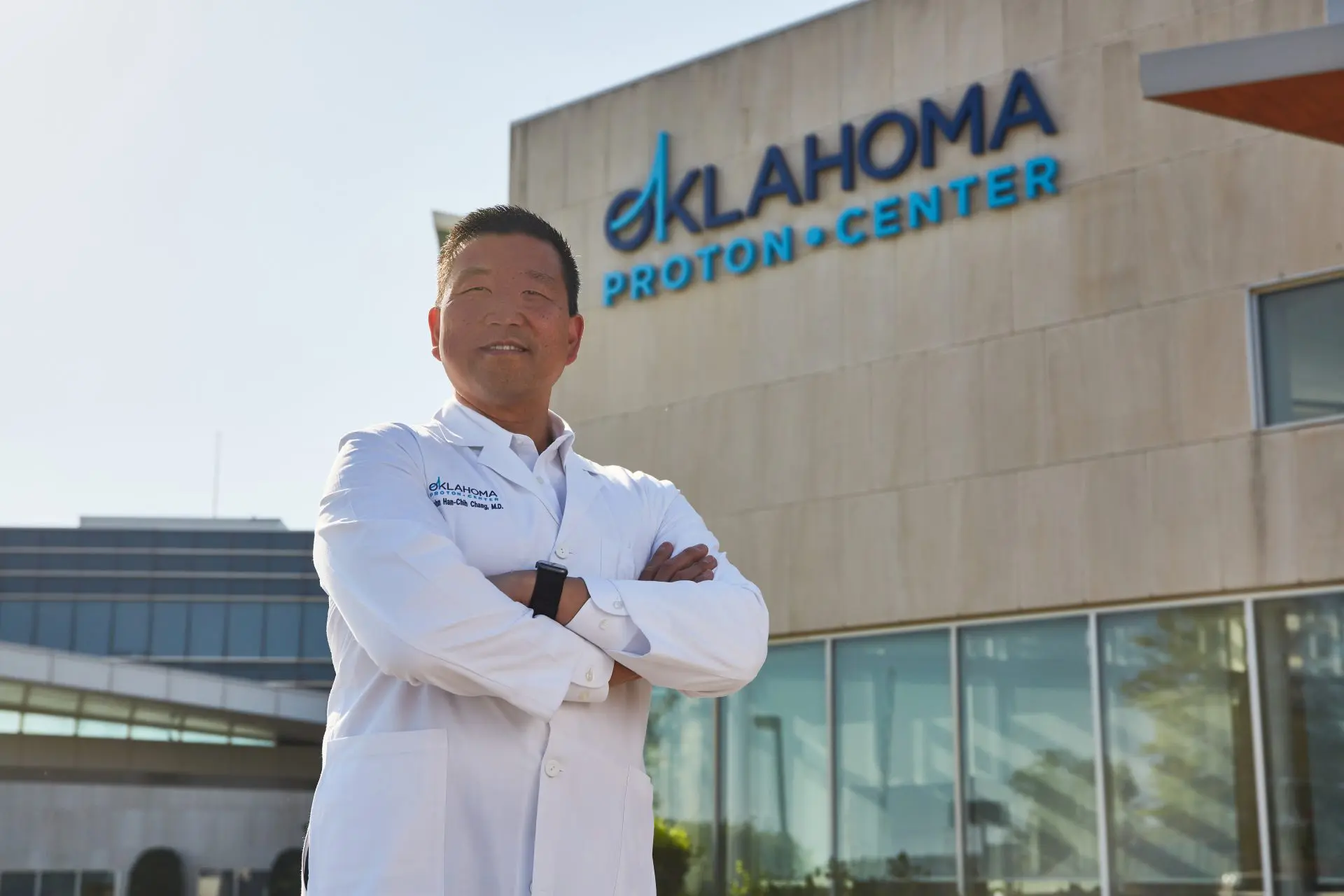 "Breast cancer is the #1 diagnosed cancer in women," says Dr. John Han-Chih Chang, medical director of The Oklahoma Proton Center. He states that between 250,000 to 300,000 cases are diagnosed yearly, and roughly 55,000 to 60,000 women die from their disease. However, if detected early, the cure rates are as high as 95%.
Surviving breast cancer is a blessing, but one that comes with long-lasting effects on the mind, body, and soul. No one is more conscious of this than Sarah McLean, a two-time breast cancer survivor and the founder of Project31, a foundation that helps women and their families restore their lives during and after breast cancer. McLean explains that it's essential to have a community of survivors to ask questions of and hear different perspectives from. She emphasizes that they are not working against doctors but working with them to create the best plan for each patient.
A doctor diagnosed McLean at age 26 after she discovered a lump during a self-examination. Feeling lost, she searched for someone to talk to who could provide personal insight and met a therapist who had survived cancer; that moment changed her world.
"The nature of breast cancer is different compared to other cancers," McLean says. "It takes every part of who you are as a woman—your hair, fertility, intimacy, your breasts; it can destroy a woman's confidence."
Something that sounds as promising as the reconstruction of your breasts can come with residual problems that a patient may not have been aware of before the surgery. "When taking a portion of the body for reconstruction, that area of the body's mobility has been affected," she says.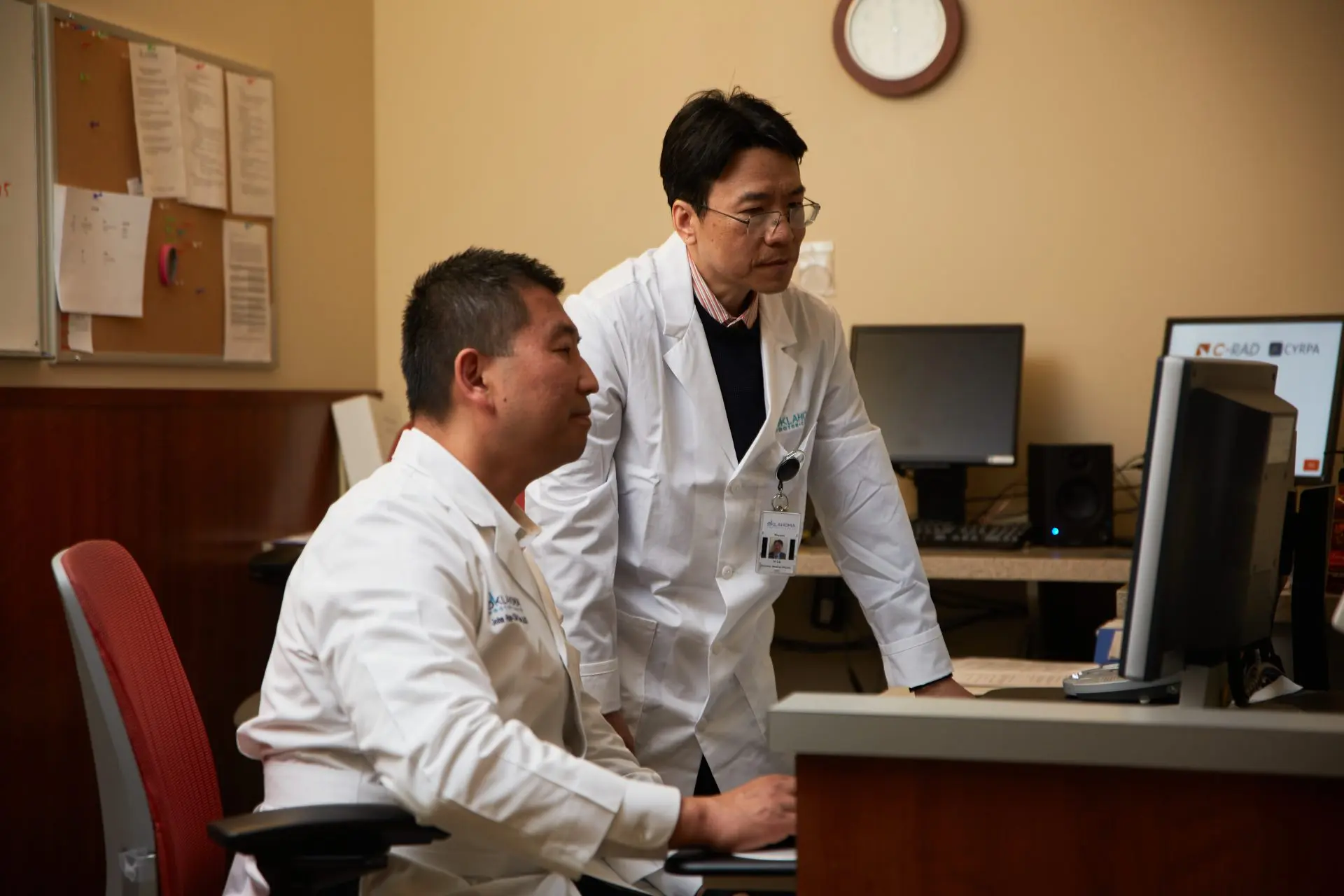 "The three major forms of cancer treatment for any type of cancer are surgery to remove cancer, chemotherapy, and radiation therapy," states Dr. Chang. Before specializing in radiation therapy, he spent his journey researching cancer treatment after losing his father to lymphoma. He eventually was led to the Oklahoma Proton Center, where he now works alongside physician leaders in radiation oncology with a combined 50 years of experience.
Once the surgeon makes a breast cancer diagnosis from a biopsy or the radiologist from mammograms or MRI scans to localize cancer, the cancer's severity is determined to see if radiation is necessary. Doctors use radiation to eliminate anything leftover when the cancer is severe or after a lumpectomy. Dr. Chang breaks down the process by comparing it to pulling out a weed. "When pulling out a weed like a surgeon pulls out the area of cancer, it doesn't always get every root. So, when roots are left over, sometimes, you can't see it."
Proton radiation is the most sophisticated technology because it is more focused and concentrated to avoid other organs, like your heart or lungs. "With proton therapy, there is less chance of damage, much better preservation of quality of life, and after the patient survives, they don't have to worry about long-term damages from the treatment," Dr. Chang states.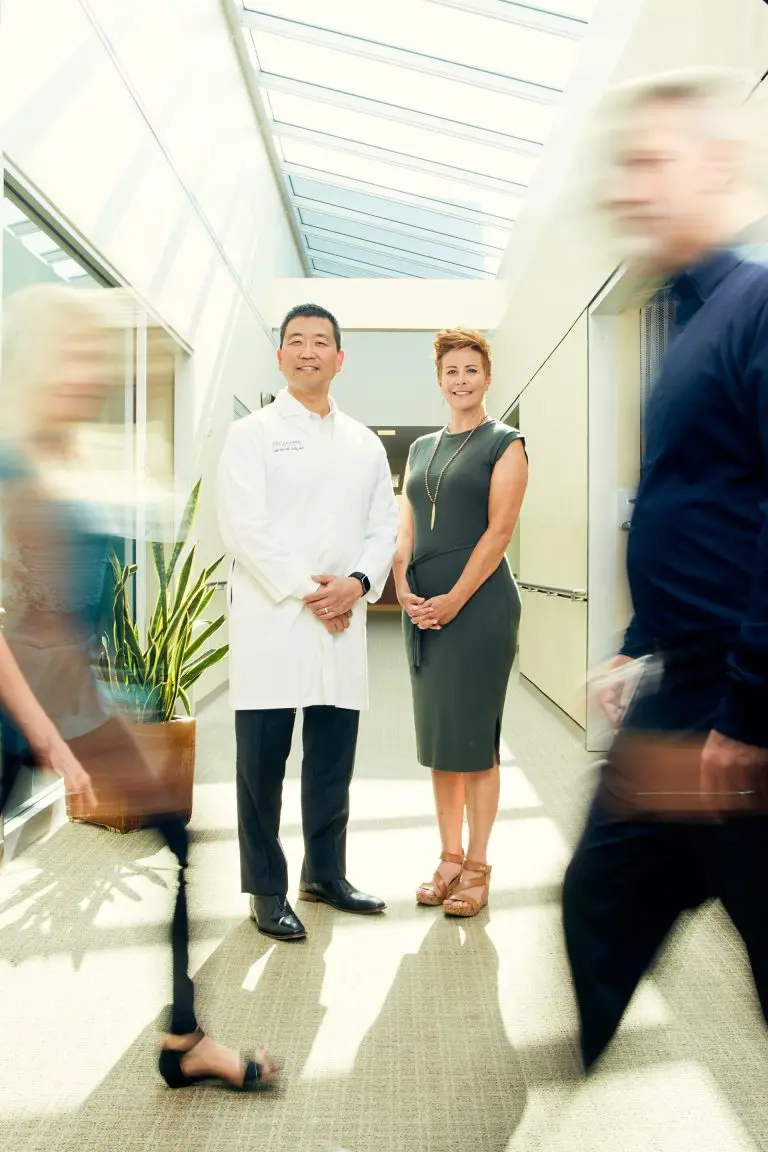 McLean also encourages patients to take a holistic approach to treatments. "If your doctor is leading you and they don't have a holistic approach at the facility, then you as a patient are trying to navigate those treatments on your own," she says. Project31 has not only become a place for people to be empowered, but they've been able to help thousands of patients find different types of treatments, such as physical therapy just for cancer patients.
Paige Sims started Restore Physical Therapy because she saw the need for an oncology rehabilitation clinic. Often, individuals survive cancer, but their restoration and recovery journey is an afterthought. "We base each session on the individual's needs," Sims says. "If someone has been on a chemotherapy drug that affects the heart, the session's focus will be on endurance and stamina."
"When people leave, they say that physical therapy is the only appointment they feel they have a choice. Every other appointment, you are being prescribed things and getting poked, but each appointment is an emotional highlight of their week. It's like a support group for patients," Sims says.
Both Dr. Chang and McLean recommend women be advocates for themselves and seek second opinions, if needed.
Sims encourages patients to consider physical therapy and wants more women to know that insurance usually covers the visits. The Oklahoma breast cancer community is there for women to rely on and not go through it alone, as too many others have.
Project 31 is hosting Paint the Town Pink on October 22nd at the Will Rogers Theater. For more information visit www.project31.com.